Issue of €25 million in bonds – AX Group p.l.c.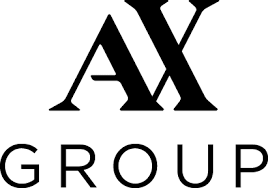 3.25% AX Group plc Unsecured Bonds 2026 (Series I) / 3.75% AX Group plc Unsecured Bonds 2029 (Series II)
The Board of Directors of AX Investments plc have announced the issuance of €25 million unsecured bonds of a nominal value of EUR 100 per bond issued at par in any one or a combination of 3.25% Unsecured bond 2026 (Series I) and 3.75% Unsecured bond 2029 (Series II).
A minimum application of €2,000 in multiples of €100 thereafter with respect to Series I Bonds and a minimum of €10,000 in multiples of €100 thereafter with respect to Series II Bonds applies. The Bonds will be admitted to the Official List of the Malta Stock Exchange.
The aggregate amount of EUR 25,000,000 in bonds is being reserved for subscription by preferred applicants, which consists of holders of the 6% AX Group plc 2024 appearing on the register of bondholders as at 14th November 2019 and employees and directors forming part of the AX Group as at 14th November 2019.
Any balance of bonds not subscribed for by the preferred applicants shall be made available for subscription by Authorised Financial Intermediaries through an Intermediaries Offer on the 18th December 2019. Please contact your investment Advisors should you be interested in participating in the Intermediaries offer (Intermediaries offer will not take place if the bonds are satisfied in full by the above mentioned preferred applicants).
Prospective clients should refer to the Securities Note dated 22nd November 2019 which may be obtained by e-mail on request, or which may be viewed when you click here
For more information, please call on Freephone 8007 2206, to set-up an appointment with our Investment Advisors at one of our branches in Hamrun, Valletta, Birkirkara or Ta' Xbiex. We will be pleased to answer any queries you may have on this issue and assist in the completion of all the necessary forms.
 This information is not intended to constitute an offer or agreement to buy or sell investments. The investment referred to in this document may not be suitable or appropriate for every investor. No liability is accepted whatsoever for any loss howsoever arising from any information in this document.  The value of investments can go down as well as up. Investors may get back less than their initial investment and past performance is no guarantee of future performance. Jesmond Mizzi Financial Advisors Limited or any connected company, their clients, officers and employees may have a position or engage in transactions in the bond issue.